What's up guys? I was referred to this site by SilvaMan61 from GPForums.net. I recently picked up a 2000 GTP coupe with a few mods done to it for my daily driver. So far I love it. I actually just took the car to NED this past Friday and ran a best of 14.3@94. Not bad but the track sucked ass for traction, but that's nothing new for NED. Here's a mod list and a few pics.
Wizaired intake
TB spacer
180 thermostat
3" ZZP catted downpipe
3" QTP elec. cutout
Resonator/Cat deleted
Stainless Plog and ported rear
Stock Catback
ZZP PCM Tune
NGK TR6 plugs
3.5 press on pulley (~10psi)
F-body 12" front brakes (dual piston aluminum caliper)
17x7.5" Bonneville rims (black)
8000k HIDs and yellow fogs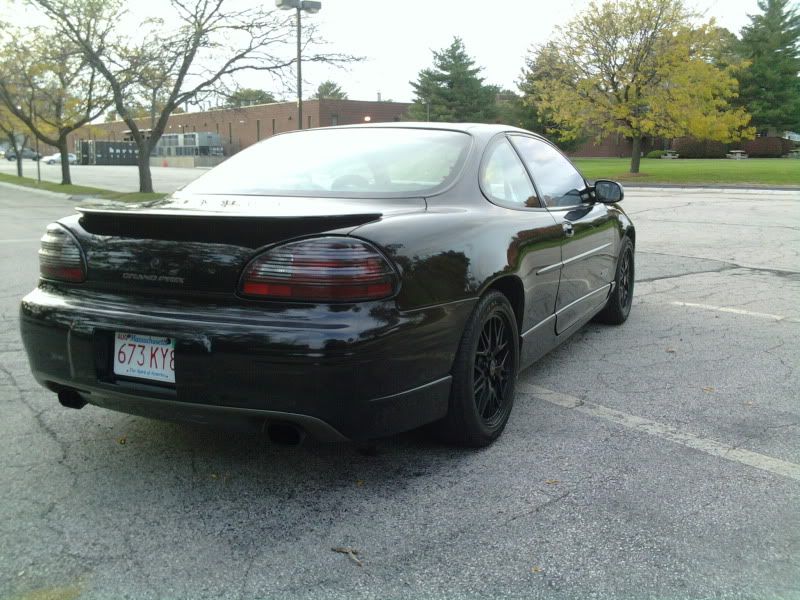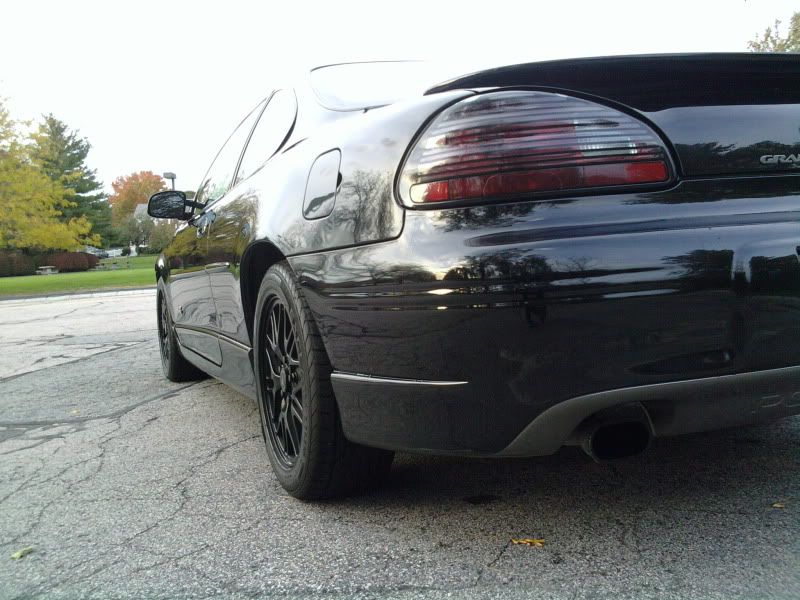 I may head back up in the next couple weeks on my friends 26" Hoosier QTPs to try and get that 13.9s slip.